Getting Separate AirPod Left/Right Tap Controls Working in iOS 11 Beta
Hey there!
I've been running the iOS 11 public beta (build 15A5304i) on my iPhone 7 and iPad Pro 10.5" more or less since it was released last week.
I also caved and bought a pair of AirPods a couple of days ago when I noticed that the local Apple store had a pair in stock…
You may have seen that there's new support in iOS 11 for setting different double-tap gesture functions for each airpod, so that you have two control options, instead of just one.
This is what that setting looks like, once it's working: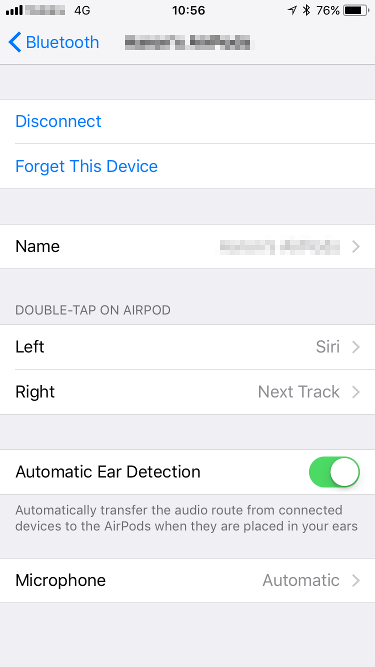 However! There is a problem! If you have connected a new pair of AirPods since you updated your device to iOS 11, you likely won't see these new options.
The solution to this, is to wait until your AirPods firmware has updated (on it's own, there's nothing you can do to force this) to the latest version (3.7.2 as of right now), and then forget and re-pair them.
Your AirPod's firmware version can be viewed, while they are connected, from Settings->General->About->AirPods.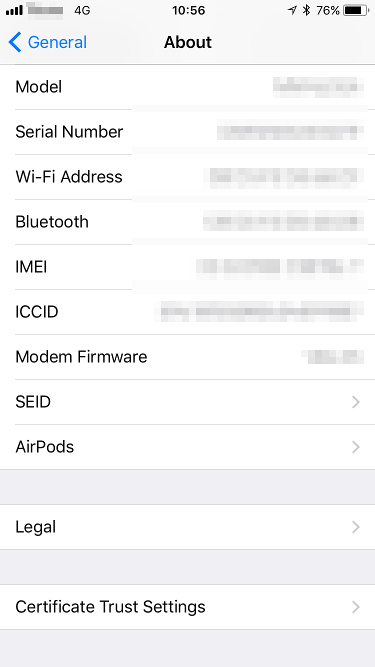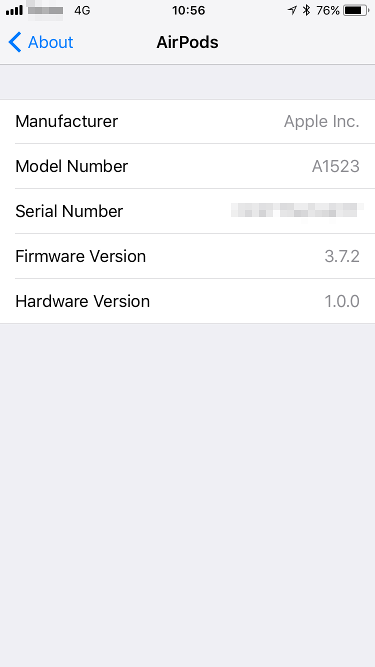 Once you notice that your AirPod's firmware has been updated to at least 3.7.2 (and your device is running iOS 11), go into the Bluetooth settings, forget your AirPods, and re-pair them.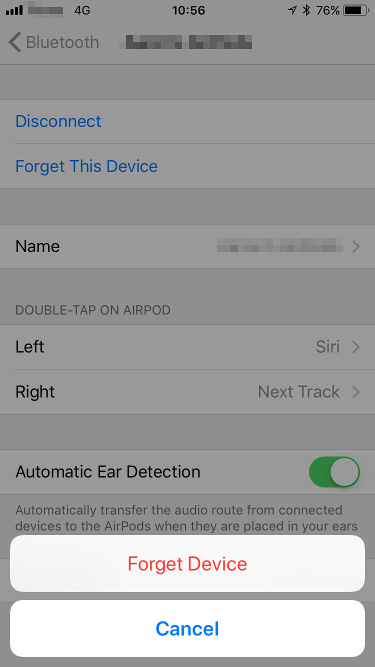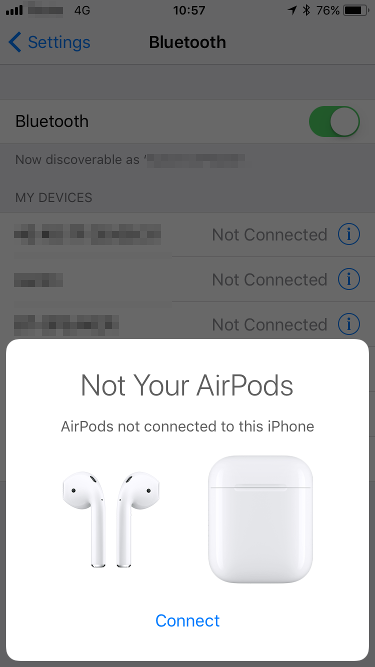 Once paired, you should see the new options in the Bluetooth->AirPods screen!
Note: I have noticed that, when forgetting my AirPods, my settings for which AirPod triggers which action have been forgotten, and reset to "Siri", so you will have to re-configure your options if you ever "Forget" your AirPods.
I hope this has helped you gain some extra flexibility using your AirPods!
If you'd like to get in contact, I'm always around on Twitter @XORcat, or on email at az@xor.cat.
Thanks!
XORcat